Japanese like Karaage, especially the working-class. They eats Karaage while drinking beer. How can you cook such a popular Japanese dish ? The only ingredients you will need are: chicken, soy source, potato starch (or flour), and ginger and garlic (to taste). The easiest way to make karage, is by using a karage mixing kit.

リンク
I prepared the karage using the mixing kit. The kit consists of soy sauce, mixed ginger, garlic and potato starch.

Recipe of Karaage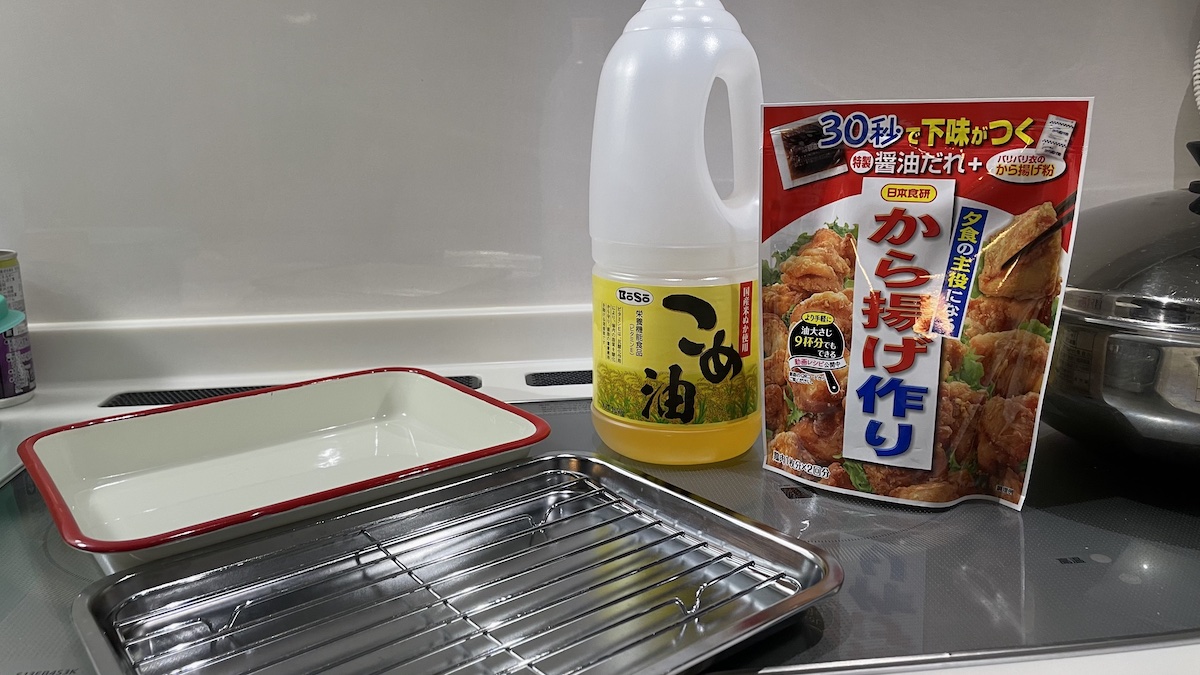 Put the raw chicken in a plastic bag. Add the soy sauce. Then mix it all together for thirty seconds.
Add potato starch into a tray. Then coat each chicken piece in the potato starch, until fully coat. Simultaneously, pre-heat oil in a pot to 170 degrees Celsius. When the oil is hot enough, add the coated chicken to the pot.
Fried each piece for about 3-5 minutes. Then, place the chicken karage on a wire rack so the access oil can drip off.
Photos of Karaage recipe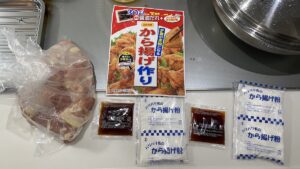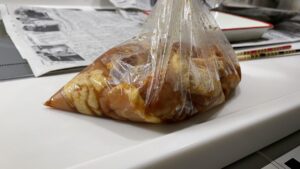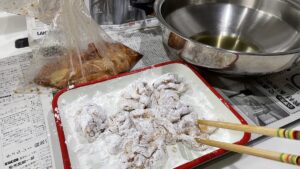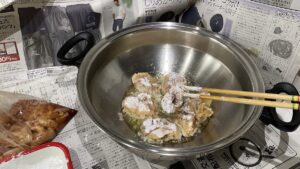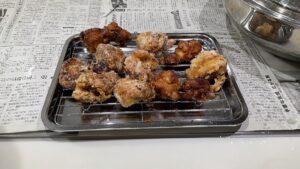 *Note: If you are not using the chicken karage kit, finely grate fresh ginger and garlic.  (Add into the soy sauce mixture.)
Depends on the temperature of the oil and your preference.
If you don't want to end up eating raw chicken, make sure you fry your chicken karage thoroughly.